You know... charging into other people's Castles, slaying their Creatures and stealing their stuff is what Opulencian heroes are born to do! But it can get a little lonely sometimes. What if you could bring a cute and cuddly critter along with you? A playful pet to keep you company, maybe even a very smart one that would also collect Gold, Life Force and items while you concentrate on winning? Hahaha, stop daydreaming... because your dreams can become a reality right now if you come on down to Cornelius' Emporium!
Who are these little guys?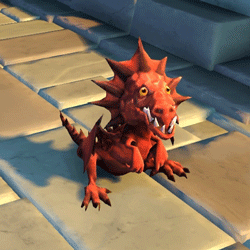 LIL FLAMEO
Lil Flameo is his name, loot-collecting is his game. Look at him go!
 
Know as : Most Likely to Accidentally Light Your Cape On Fire.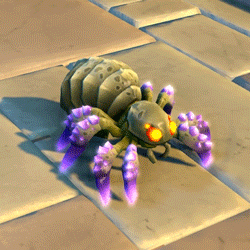 LIL ARACHBRO
This little guy had only one thought since forcibly bursting out of his mother's egg sack: collecting your treasure. He's what we like to refer as 'adoragross'. 
Special Skill: Best Pet to Surprise Your Date With. We swear!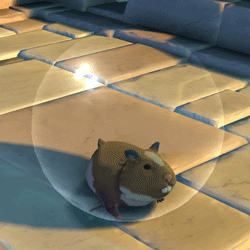 SNUGGLEMUFFIN
This little guy traded his deadly wheel for a decidedly more precious plastic sphere. Watch as he comically rolls around your loot, picking it up in the most adorable way imaginable.
Special Skill: Most Likely to Chew Through The Handle of Your Favorite Weapon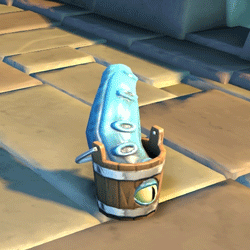 MR. SQUIDDLINS
This adorable bucket of joy doesn't just collect your loot because he's been designed that way. He does it because he LOVES YOU.
Special Skill: Best Pet to Form an Incredibly Tight, Inescapable Bond With.
What do they do?
First of all, they hang out with you. Which is cool, because it can feel lonely in your huge castle. Pets can also help you by picking up the loot that falls on the ground during your attacks.
Your pets are little hoarders by nature and they will want to pick up anything and everything that's even slightly shiny. So you might want to "train them" by going to the Options menu to set the quality of the items that they fetch.
Mr. Squiddlins can be purchased with Gold once per account and the other ones are available in Blings. Which one is your favorite?
Warning: the pets are intentionally not house-broken, ensuring that you will get an "Aaarghhh!" from the players whose houses you break into!